What is a watershed?
And why are they important?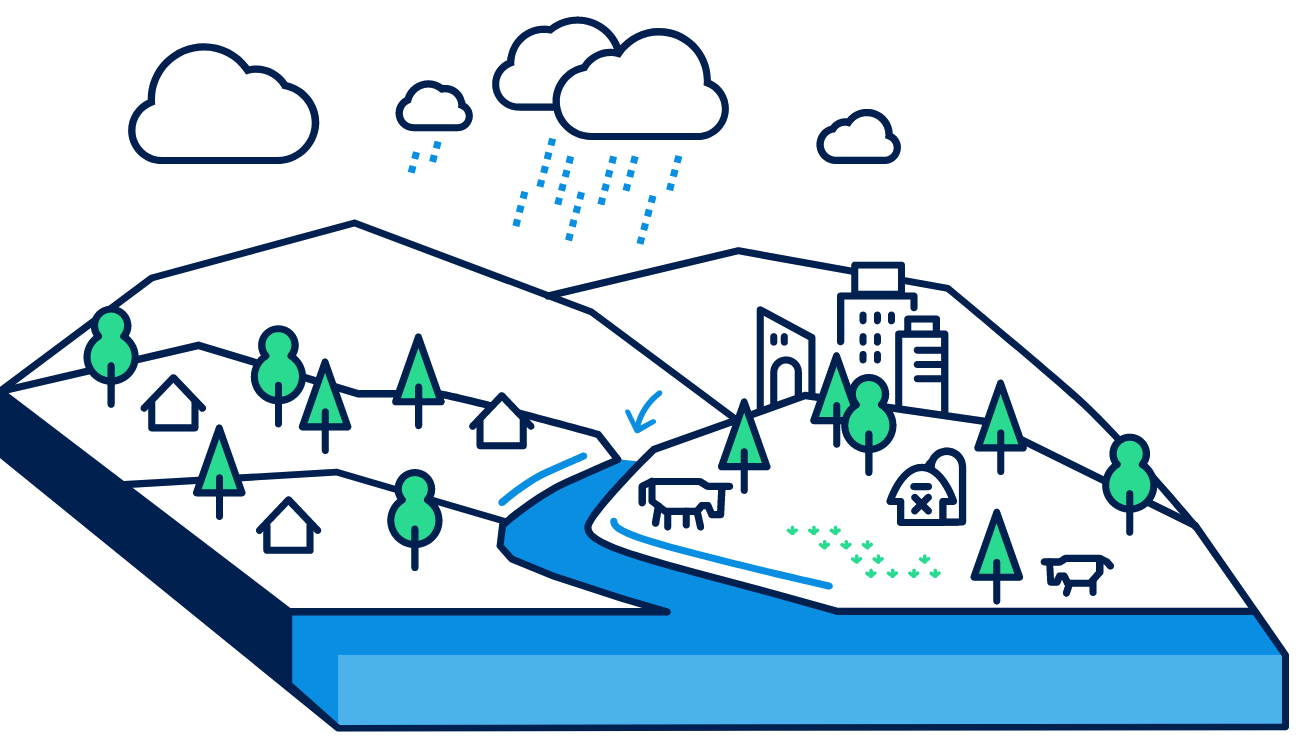 A watershed is an area of land that drains all the streams and rainfall into a common outlet, like a lake, river, or ocean. Water falls as rain or snow, and then flows downhill, coming together as streams and rivers, and eventually downward through the watershed into a body of water. The description of this natural process leads watersheds to be misunderstood as "drainage basins," but watersheds include more than just water. They also contain the full spectrum of people, animals, and plants that live and grow inside the system.
Ultimately, a watershed is about where the water comes from before it arrives at the destination where you find it – be it the beach or your tap. Given the interconnected nature of water systems, the perceived scale of watersheds can vary wildly. For instance, LA County contains some major local watersheds, like the Santa Monica Bay watershed on the westside of LA County. But at their source, many local watersheds rely on water from far off places outside of political boundaries. Given that watersheds are about where water is coming from, even the Sierra Mountains are a watershed for LA County! The health of that water system – seemingly far off – impacts the availability of water for local residents in LA County.
Why are watersheds important? Because without water, there would be no life. Water is the backbone of any ecosystem. Everything inside watersheds, therefore, is interconnected. What happens upstream, near the source of a watershed's water, affects what goes on downstream, and all through the basin.